2019
The sixth studio release, produced by Zach Balch (Flint Creek Record Co.). A more mature sound and approach to songwriting, "Californium," explores a journey westward, and inward.
Live at the White Elephant Saloon
2015
High-energy music with thoughtful lyrics and melodies wrapped up in a two-steppin' good time.
An Americana Primer, Vol. 3
2014
Searing guitars, pounding rhythms and soulful melodies make up this third chapter of the band's Americana music trilogy.
An Americana Primer, Vol. 2
2013
A celebration of honky-tonk yesteryears and back-porch, bluegrass-pickin' family circles.
An Americana Primer, Vol. 1
2012
An exploration of the outskirts of Americana music -- soaring guitars, subversive drums and haunting vocals. Is it country music or rock and roll or somewhere meandering in between? That's up to you to decide. (The first in an epic EP trilogy.)
2010
A healthy blend of lonesome country and fist-pounding rock tunes that's sure to stay in your CD player on long drives down winding country roads.
Baptized:
Live from the Hill Country
2009
Folk-rock roots-revival progressive country-flavored Americana, Texas style. Subdued, yet not lacking intensity; rocking, yet good for the soul.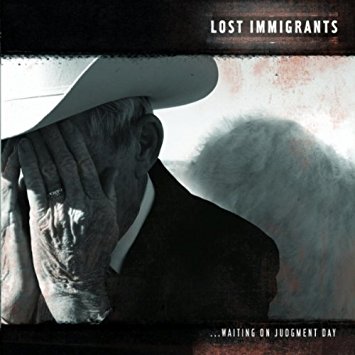 2006
The album that started it all. After winning the 2nd ever Shiner Rising Star competition in Dallas, Lost Immigrants were given a budget and a world-class producer and music icon, Ray Wylie Hubbard to make this landmark Americana staple.